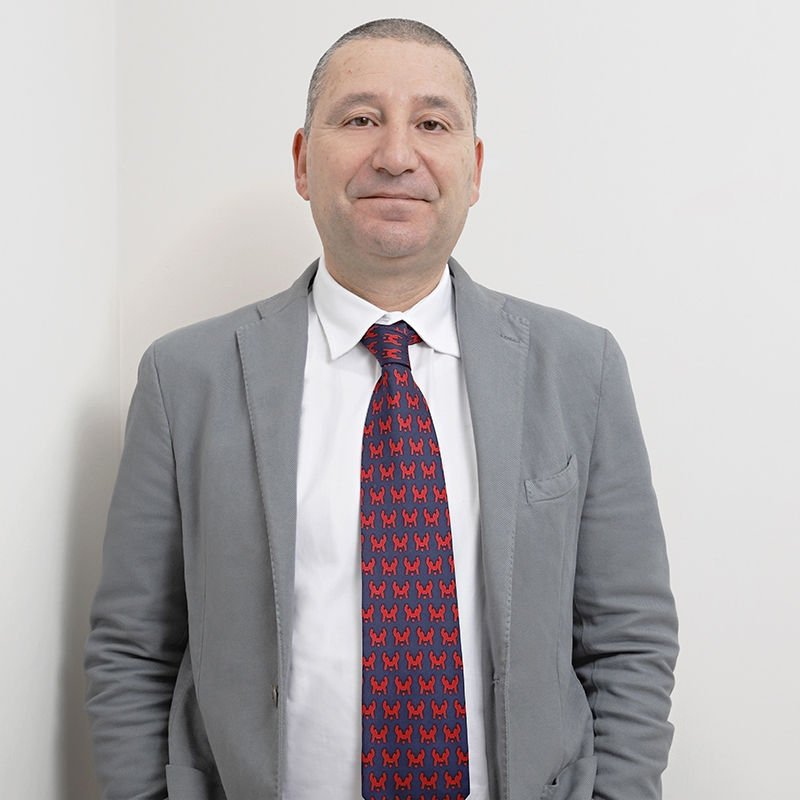 Technical areas
Mechanics

,
Professional experience
Immediately after his high school diploma in mechanics, he entered Bugnion (Bologna office) in1988. Si specializza nella stesura di domande di brevetto (in particolare meccanica) e ad oggi conta più di 1.000 domande scritte e depositate
oltre a modelli e disegni industriali.
His sectors of specialization are:
patent consultancy
design consultancy
technical consultancy for clients
filing and Prosecution
written opinions
patent searches
design searches
He has specialized in the following sectors: automatic packaging machines, food and infusion products packaging, electro-medical equipments, woodworking machines, doors and windows and accessories, sanitary ware, automation and packaging of pharmaceutical products, dental care equipments, automated tissue processing machines, accessories for automotive breaking systems.
Partner at Bugnion.