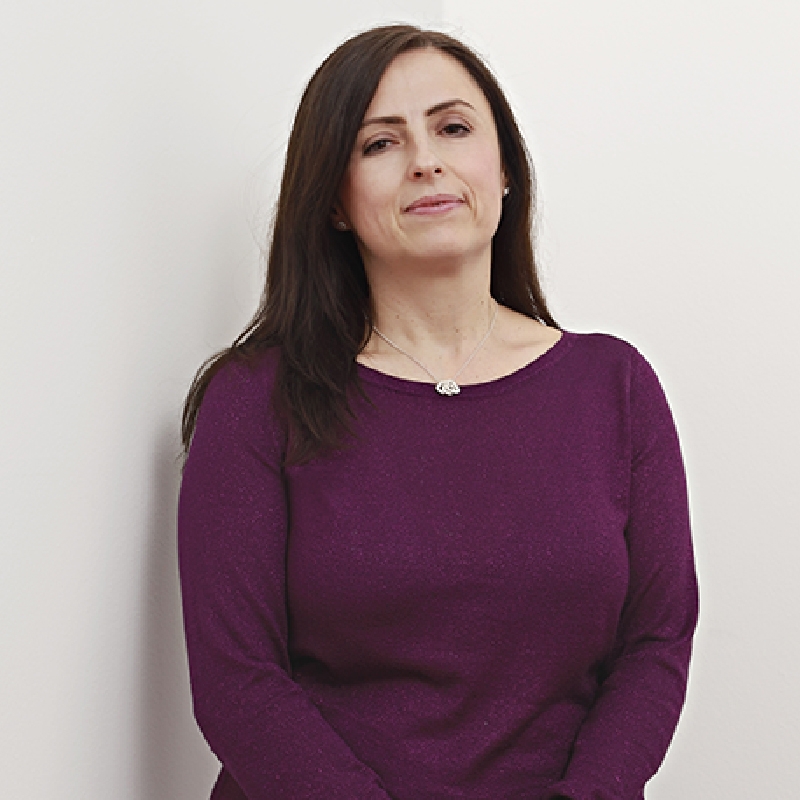 Contact information
Awards
Who's Who Legal – 2023
Leaders League 2023 – Patent prosecution
Intellectual Asset Management Patent 1000 – The World's Leading Patent Practitioners – 2023
IP STAR 2023
Who's Who Legal – 2022
Skills
Design

,
Patents

,
Plant varieties

,
Technical areas
Chemistry

,
Life Science

,
Pharmaceutical

,
Professional registers
Patent Attorney
Member of the Association of Industrial Property Consultants since 2006; coordinator of the chemical, pharma and biotech IP practice committee
European Patent Attorney
European Design Attorney

Professional experience
She graduated in chemistry (master degree) from the University of Pavia (Italy) in 1999 and then completed her Ph.D studies at the University of Milan in 2002, including one year spent as visiting student at the University of Southampton (UK). During her Ph.D she worked on the synthesis of novel organic compounds with pesticide activity and, in Southampton, on the solid phase synthesis of antiparasitic peptides.
Prior to joining Bugnion in 2008, she was a trainee in patent law at a major Intellectual Property Law firm in Milan for almost five years.
She is a qualified European and Italian patent and design attorney and a qualified Litigator for the upcoming Unified Patent Court. In 15+ years of practice, she has drafted, filed and prosecuted hundreds of patent cases before the EPO, WIPO and the Italian PTO; she also deals with freedom to operate, infringement and patentability opinions, opposition and appeal proceedings at the EPO and national litigations.
Her technical expertise is chemistry, with extensive experience in technological areas such as organic compounds, cheminal processes, compositions, formulations, polymer fibres for non-woven fabrics, kits for analysis, natural extracts, medical uses and methods, non-medical uses and methods, polymers, paintings, coatings, nanotechnology, fertilizers, bio-stimulants, crystallography, catalysts, pharmaceutical compounds and their use, cosmetic and pharmaceutical formulations, biomaterials for medical use, diagnostic and therapeutic methods, electrochemical cells, food chemistry, microorganisms, peptides, probiotics. She has also filed and prosecuted plant variety applications. She has been leading the Chemistry and Life Science Patent Group of Bugnion since 2011.
She has been identified by Who's who legal as being among the world's leading Patents lawyers, Attorneys & Agents.
Cristina has also been nominated as an IP PATENT STAR by Managing IP and mentioned by IAM PATENT 1000 for her expertise in the life sciences space as the holder of a PhD in organic chemistry.
Partner at Bugnion.
Associations
AIPPI (Association Internationale pour la Protection de la Propriété Intellectuelle); member of the Standing Committee for Pharma and Biotechnology
AIPLA (American Intellectual Property Law Association); member of the Chemical Practice Committee – Newsletter Subcommittee