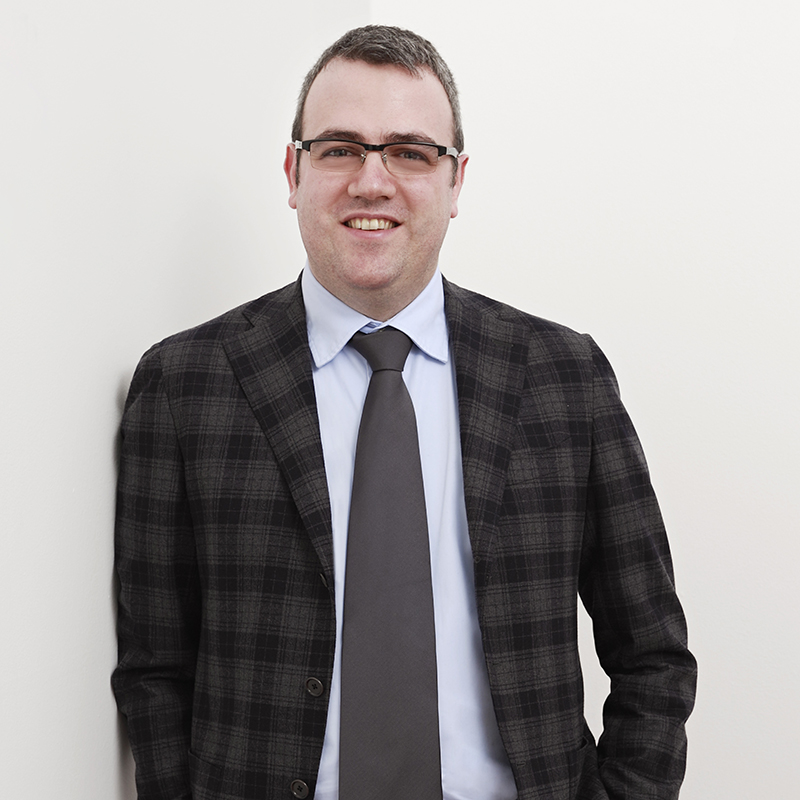 Skills
Patents

,
Plant varieties

,
Technical areas
Chemistry

,
Life Science

,
Pharmaceutical

,
Professional registers
Patent Attorney
European Patent Attorney
European Design Attorney
Member of the Association of Industrial Property Consultants

Professional experience
Degree in Medical Biotechnologies from Brescia university in 2008.
Ph.D in Medical Pharmacology from Milan university in 2012 with a thesis on new drugs for treatment of and recovery from cerebral ischaemia.
From 2012 to 2014 worked for an academic spin-off, dealing with the identification of new molecular markers for Alzheimer's disease and senile dementia.
In 2012 he attended a patent course held at the Milan university.
From 2014 to 2015 he engaged in post-doctoral work at Brescia university, conducting proteomic analyses of biological samples and of food samples.
From 2015 to 2017, he worked at an Italian intellectual property office and joined Bugnion in September 2017, dealing with chemical, biotechnological and life-science patents.
Associations
Member of AIDB - Italian Association of Patent Documentalists