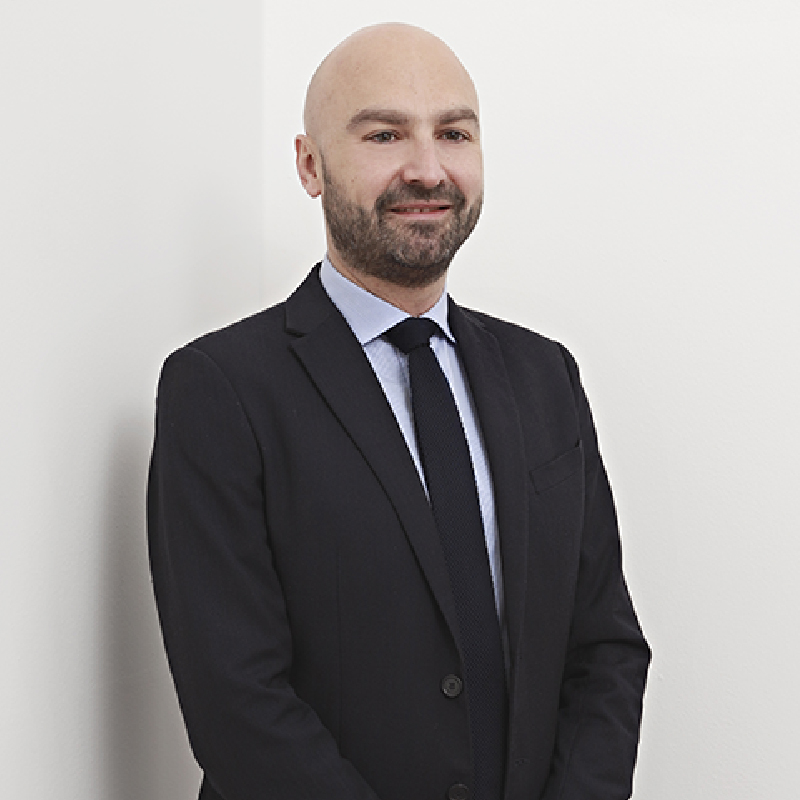 Skills
Copyrights

,
Design

,
Domain names

,
Trademarks

,
Professional registers
Alumni Association Fordham University School of Law; ALMA Association LL.M.
Member of INTA - International Trademark Association
Member of 'European Union Subcommittee' of the 'Legislation and Regulation Committee'
Trademark Attorney
Member of the Association of Industrial Property Consultants since 2011

Professional experience
In 2006 he was awarded a Master of Laws (LL.M.) in 'Corporate and Finance' from the Fordham University School of Law of New York.
In 2004 he attended a course in 'International Negotiations' at the Fordham University of New York.
Graduated in law in 2003 from Milan's Università Cattolica del Sacro Cuore with a dissertation on procedures before the Constitutional Court. Worked in a law firm specializing in intellectual property in Manhattan (NY), representing clients in proceedings before the United States Patent and Trademark Office (USPTO) and in disputes relating to the management of trademarks.
He was hired on an 18-month contract as a university teacher at Fordham University. He has lectured on trademarks in seminars (including those held at the 'Javits Center' of NY during an international event and at the Bocconi university in Milan).
Since May 2008 he has headed Bugnion's Design Law Department. He also provides searches and written opinions and deals with out-of-court disputes for Italian and foreign clients.
He lectures on the 'Academy e-learning portal' of EUIPO and he is currently lecturer and researcher on Intellectual Property law in the department of Media Law of the Catholic University of the Sacred Hearth in Milan. He, also, lectures on IP law at the Master in "Licensing & Brand Extension" of the Politecnico – PoliDesign of Milano.
Associations
European Trademark Attorney
European Design Attorney
Member of ABA - American Bar Association